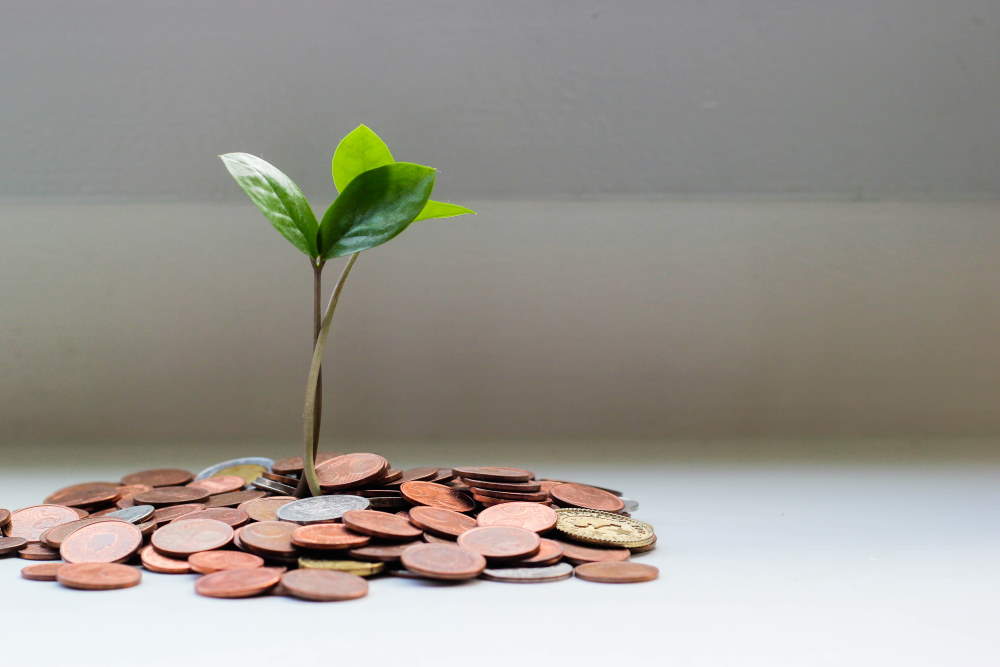 I am about to return to Clinical School. The NHS Bursary Scheme pays for tuition in our fifth and sixth years of medical school, and it's the time where we need to apply to be ready for the coming academic year. The information to make a successful application, however, is scattered all over the place! I had to call their support line on a few different occasions (they are very helpful - 0300 330 1345!).
I don't know why people complain about the NHS bursary application process. I mean, all I have to do is find my original birth certificate (which was lost in France in 1996), post them my passport, my parents' decree nisi, and a vial of my own blood collected during a full moon.
I thought it would be helpful for anyone applying in the future to have all the information in one place, from submitting the application online to sending in evidence (and the specific type of Royal Mail envelopes you'll need) through to how long you can expect it to take.
The timeframe
There is a suggested timescale posted at NHSBSA - but they advised me to start earlier rather than later because posting evidence to them and getting it back can take a while. They recommended I start even if the "application window" hasn't opened just yet.
For this year:
| Date your course begins | Applications open | Application deadline |
| --- | --- | --- |
| June / July 2020 | 2 March 2020 | 29 May 2020 |
| August 2020 | 6 April 2020 | 26 June 2020 |
| September / October 2020 | 4 May 2020 | 31 July 2020 |
The Online Application
This is probably where there is the most guidance available. They have a step-by-step guide over here.
You can manage this all online through BOSS.
For my situation (if you're an MB/PhD student, this gets somewhat confusing) I had to fill out my form for course details as follows: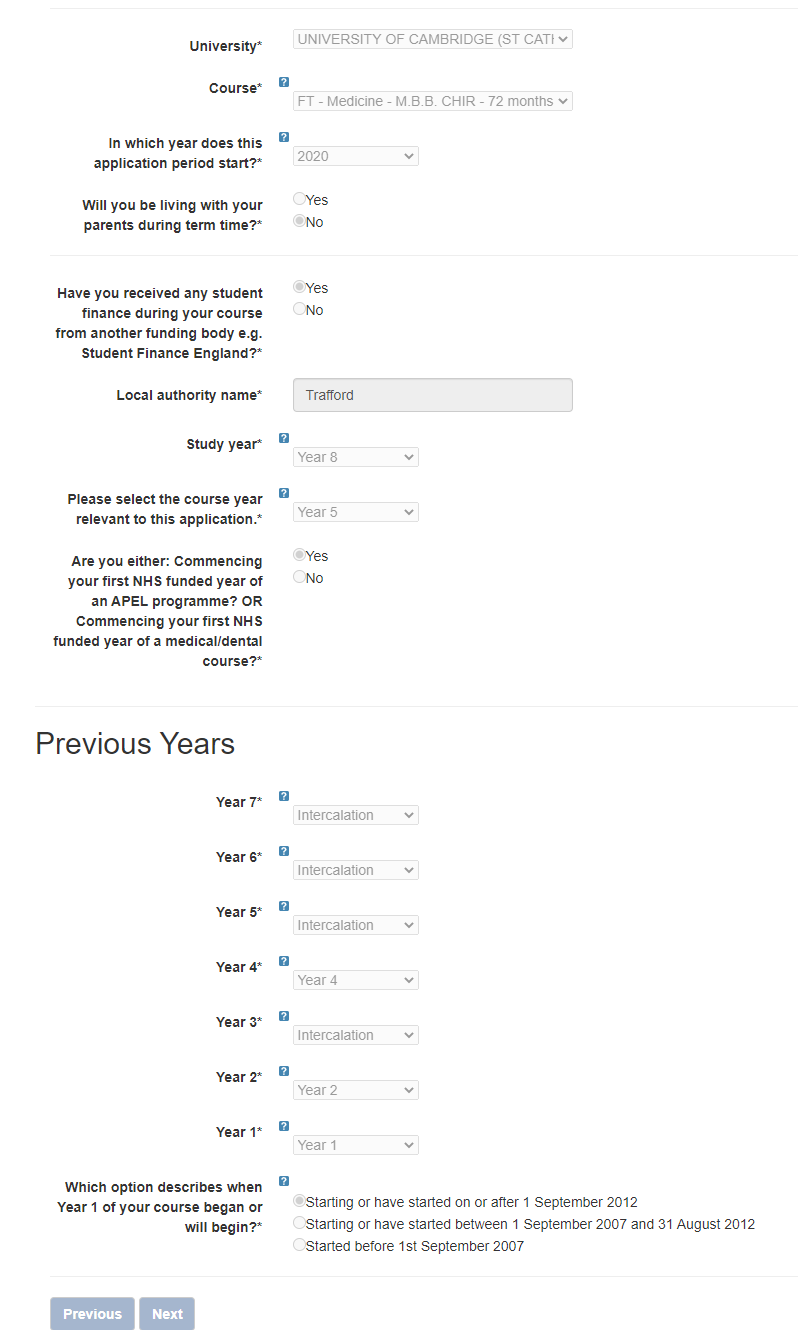 Filling out income as a medical student with a part-time job
For the income section, they state
If you are a full-time student, you should exclude earnings for work done in the evenings, at weekends or during holidays whilst you are attending your course. Only declare these earnings if you are a part-time student.
So if you're a full-time medical student like me, even if you have a job, everything here should be 0.
All expenses should also be filled out as 0:
If you are not declaring any income in this section, please do not declare any expenses e.g. your rent. This is because we do not take into account your expenses when you have no income to offset against them. This will also save you time, as we will not need you to send us evidence of this e.g. a rent agreement.
Financial independence status for MB/PhDs
For the Student Award section, MB/PhDs do not sadly fit the criteria for being an "independent student" by default (despite being financially independent from my parents from a research grant for 3 years) and thus eligible for means-testing based on our current income.
The criteria for this is you have supported yourself out of your own earnings (including any benefits) before the first academic year of your course for a total of 36 months? which is likely not the case since the start of my course was when I was 18.
There are however exceptions if you meet any of the other criteria, e.g. if you are married/divorced/widowed, parents are deceased/irreconcilably estranged, if you have a child, etc, none of which I have thankfully managed yet by 25!
Posting evidence
I was not applying for the means-tested portion, only the tuition fees. Even so, I was requested to submit evidence of my identity and proof I am on a medical course:
Please provide your most recent local authority (LA) or student finance award letter.
Please provide two forms of identification. This must include your birth certificate AND one form of the following photo identity:

Passport (current and valid)
Driving Licence (photo card)
So I had to send in my original birth certificate and passport, as well as my latest student finance letter AND their student coversheet from my application.
These are not things I want to get lost in the post. They recommend:
Please send your NHS Bursary supporting evidence and student coversheet by Special Delivery post to:

(Your unique SBA reference number) NHS Student Bursaries
Ridgway House
Northgate Close
Middlebrook
Horwich
Bolton
BL6 6PQ

Special Delivery post will enable you to track the delivery of your documents. We will email you once we have scanned your documents but please note that this may be up to five working days after we receive them.

We do not offer appointments or accept walk ins to have your evidence scanned (any walk ins we do receive will be turned away) so post your supporting evidence to us at the address above.
But my local post office was adamant you cannot "pre-pay" for special delivery. They were happy to give me these grey envelopes for free though, to be paid once it's ready to be posted, price dependant on weight.
To get around this, you need to ask for Special Delivery stamps x2 (which are valid for envelopes <500g) as well as the grey special delivery envelopes x2. Yes they are cheap thin plastic. You can ask for A4 envelopes which are a better fit for paper than the A5 ones they have.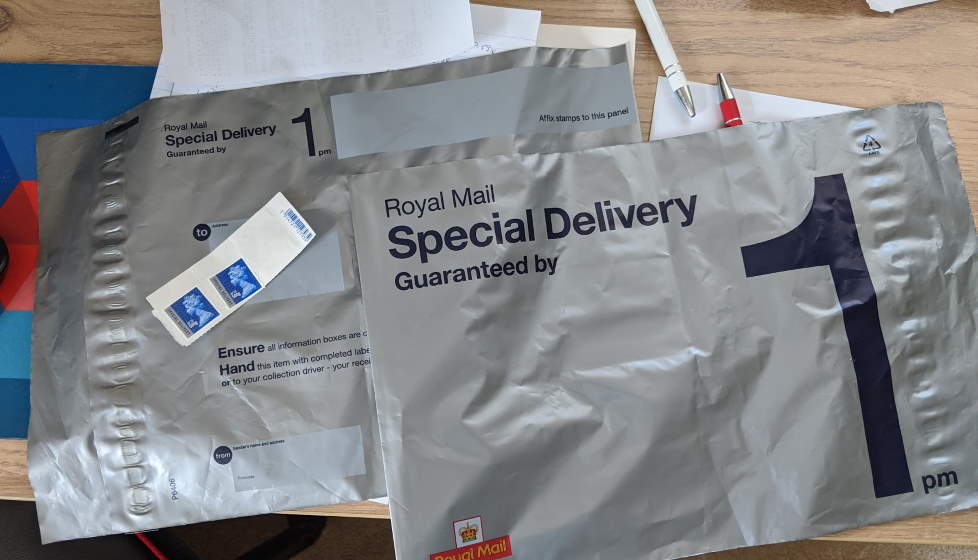 Fill out one envelope with your home address (that they will send it back in) and take a photo of the barcode sticker on the envelope (e.g. SF847997909GB) - this is the tracking code for your return envelope that you can use at Royal Mail Track and Trace.
Then you must fill out the other envelope with the SBA number found at the top of BOSS after logging in followed by the address above. Take a note of the barcode sticker on this too (the SF....GB number) to track its progress to NHSBSA. Finally, put the envelope with your return address on it inside of the envelope to send to them, along with the rest of the evidence they request. Then tape it shut.
If you do not provide a return envelope, they said that they will post it back by standard second class mail.
Wait to hear back
You can track when they receive your evidence, but this may take up to 15 working days when I called them up. Nothing will update on BOSS until they have processed it all. My evidence arrived on 2nd June, heard nothing after that. I called them up to make sure they had in fact received my package, and they confirmed receipt over phone. I got an email saying my application had been approved on 17th June and my passport/birth certificate/etc arrived back on the very same day.
Fill out BOSS again, this time with bank details
Now that the application has been approved, you will need to log into BOSS again, and this time go to "Update Bank Details" to fill out where they should pay the non-means-tested (and means-tested if applicable) grant to. You may also need to contact your medical school to submit a proof of enrolment:
Dear Souradip,

Thank you for your application for an NHS Bursary.

I have calculated and approved your bursary award, however, I am unable to release payments until we receive official written confirmation from your university that you are eligible for an NHS bursary. This is known as a BUR99 (confirmation of eligibility) form

If you have now started back onto your course, please check with your university that they have arranged to send a BUR99 to us.
Conclusion
It takes persistence to make it this far and can't be left to the last minute. It is well-worth it though, to be able to finally stop adding to the £60k+ debt already incurred through student finance for our medical degrees!